Subscribing to the Fonznik service, and configuring your account comprises two main steps:
Subscribe and Register
and Configure your account
1. Subscribe to the service at Amazon Web Services Marketplace
In order to subscribe to an Amazon Web Services Marketplace product you will need select the product and login using your Amazon Account (see AWS Login for assistance) 
2. Configure Your Account
After subscribing at AWS you will be directed to the Fonznik registration page (shown below) to enter your  email address and password. These will be used whenever you log into the Fonznik Contact Manager.
Note that the Name that you enter should be the name that you wish to be greeted by - it does not have to be your real name.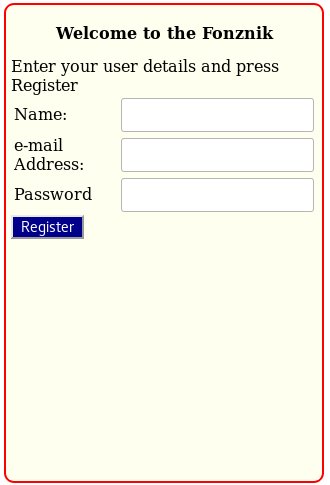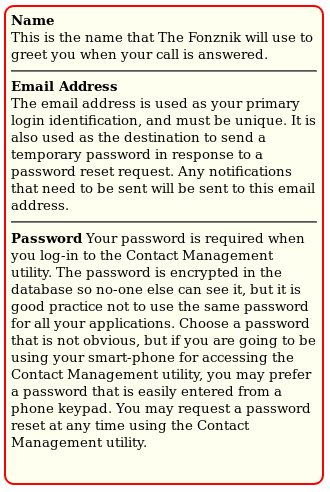 When you have entered your information, click [Register].
A successful registration will take you to the Fonznik Welcome page.
The next step is to:
2. Configure your account - using the Fonznik Contact Manager (shown below)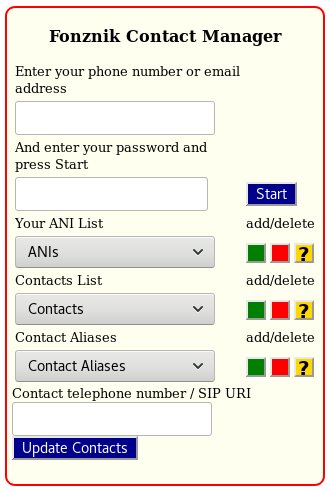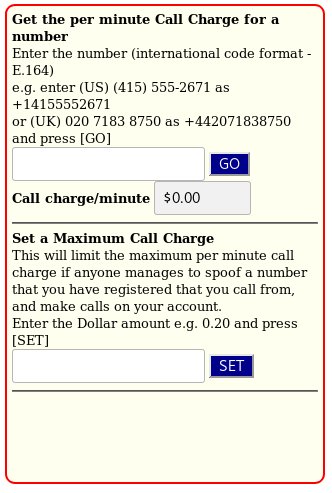 Note. You don't need to be logged-in to get a Call Charge for a number that you might wish to call.
Use the:
Add  

 button to add a new entry - ANI, Contact, or Contact Alias.
Delete 

 button to delete a selected entry - note. there is no undelete!
Get help 

 button to get additional information about ANI, Contact, or Contact Alias.
When you add a new contact add the Contact Telephone/Cell number and click [Update Contacts]
If you change a contact Telephone/Cell number you must click [Update Contacts] to save the change.